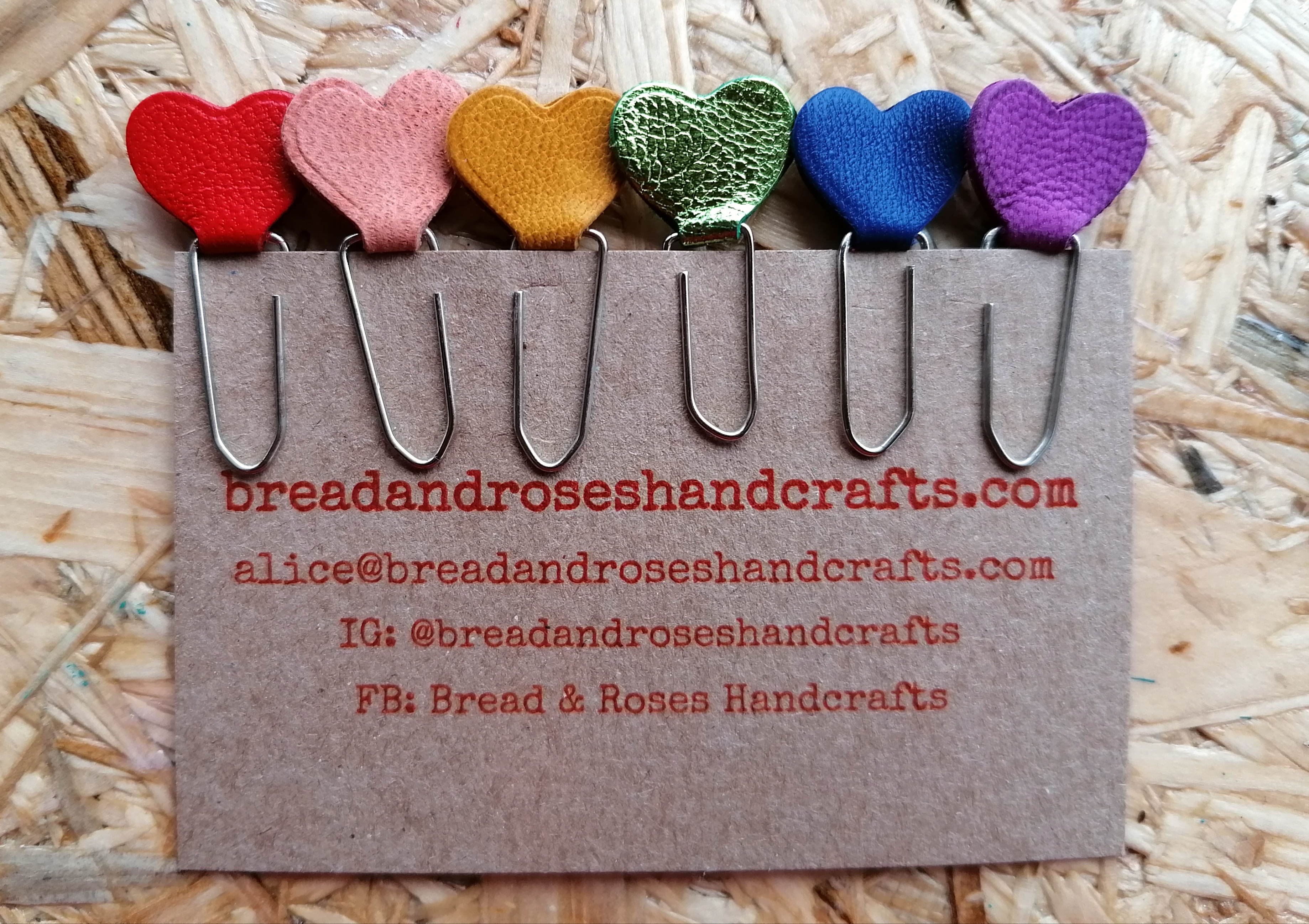 Come January my social timelines are filled with people tracking runs, and photographing salads
and posting goals for accountability... while I wrap the blanket tighter around me and eat that last bit of chocolate Santa I found on the high shelf...
I don't know about you but January does not inspire dynamism and energy in me. While I like the spirit of the new year and goal-setting, I'm just not ready to actually DO the thing, yet. It's cold, it's dark, and I've still got cheese to eat. But what I can do, from safe within my nest, is PLAN! I like to take my time to think and tune in to what I want for the year, where I had been dropping the ball, what my priorities are, what habits I'd like to adopt. And then I use this to start lists, set intentions, design trackers, and fill in future reminders.
I've tried different planner types and methods, and I have to admit (and this may get me banished from the Planner Community!) I haven't the dedication to stick to any one method. I pick and choose what works for me and like to keep it open and fluid over time, so it always gives me what I need. Plain dot grid journals are great for versatility!
Generally speaking I tend to have:
Monthly Page-
a basic calendar with symbols for any appointments, birthdays, deadlines, etc. These are elaborated on later. I like to decorate these pages!
Monthly Symptom Tracker-
a page to keep track of the symptoms of my chronic illness, notice patterns and just generally stay more mindful and present in my body.
Monthly Habit Tracker-
a page to keep track of the habits I need to maintain- taking medication regularly, drinking water, exercising- or tracking habits I want to control or minimise- tracking alcohol consumption, screen time, late nights and so on. This is entirely customisable and you get to decide month to month your priorities.
*Pinterest is FULL of fun creative ideas to lay out tracker pages- if you're setting up your planner, I recommend heading over there for both instruction and inspiration!*
Weekly Spread-
generally this two page spread contains a Mon-Sun down the first page, elaborating on any symbols found on the Monthly Page, with the second page usually containing a loose meal plan, and any other info about my week that I want to see at a glance.
Daily Page-
After each weekly spread is 7 daily pages. These usually contain a long to do list, and if I'm going to be out and about, a shopping list. Really this page can contain anything you need to remember that day, and serves as somewhere to take down notes, phone numbers etc throughout the day
I like to sit down with my journal every morning and every night. In the morning I make my to-do list, at night I go through the to-do list and bring anything left unticked onto the next day, fill out my trackers and add in any new appointments or reminders to the Monthly and Weekly pages.
After a lot of trial and error, my two biggest tips for making your planner or journal accessible and usable are these-
1. Have a spot you tend to come back to a lot during the day- for me it's by the kettle!- and leave it there. This helps you check back in multiple times a day, keeping you on track.
2. Page markers. They are essential for a layout like this. If there's a lot of flipping back and forth to be done, and it's a hassle to find things every time, you just won't want to use it. I'll find it in a minute becomes I'll find it later, which becomes racking your brain trying to remember how many glasses of water you drank three days ago...
My favourite way to mark pages is with - you guessed it- planner clips! Some of them on the market are way too big, which to me is bulky and distracting, not to mention easier to get knocked out of place- they just don't stand up to the handbag test! Some are pretty but flimsy, with ribbon and felt often getting caught, snagged, frayed, bobbled and tea-stained,
quickly!
So, when looking at my bag of
tiny
scrap leather, wondering how can I absolutely maximise the use of this material, trying to make strong, durable, wipeable planner clips became an obvious choice!
Because these are rescued from the leftovers of the leftovers, the colour schemes will likely vary over time, but that just adds to their charm, don't you think?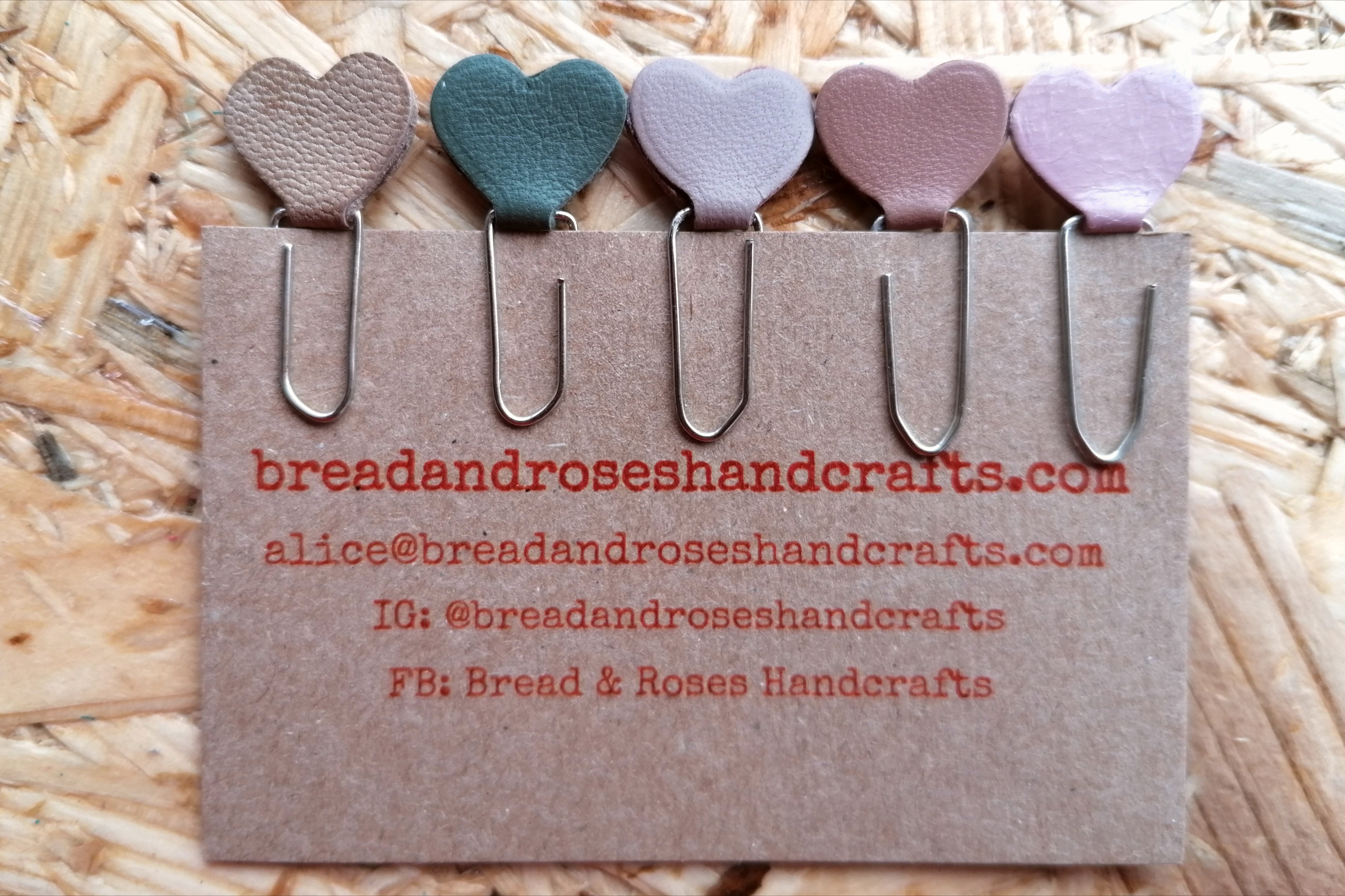 If you would like to get this content direct to your inbox, why not
subscribe to the mailing list
.
I promise I won't spam. I opposite-of-spam! Also there's a special discount code for subscribers!