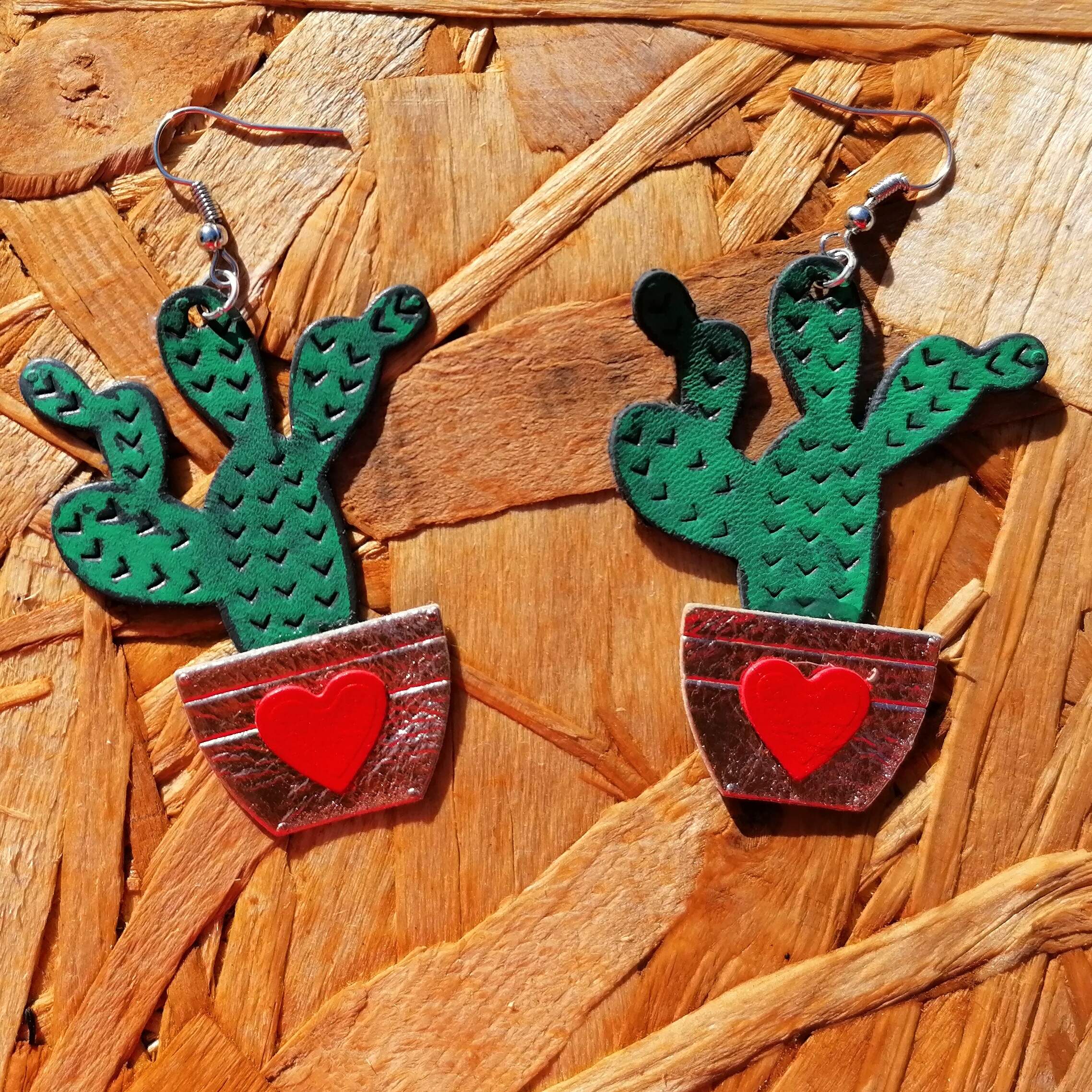 Plant Lady is the new Cat Lady- let the world know how much you love your houseplants!

These gorgeous cactus earrings are made from recycled leather, and handpainted. Not only are they bright and fun, they are also super lightweight and comfy to wear all day!

For more information on our recycled materials and eco friendly packaging, please visit our Materials and Packaging page.