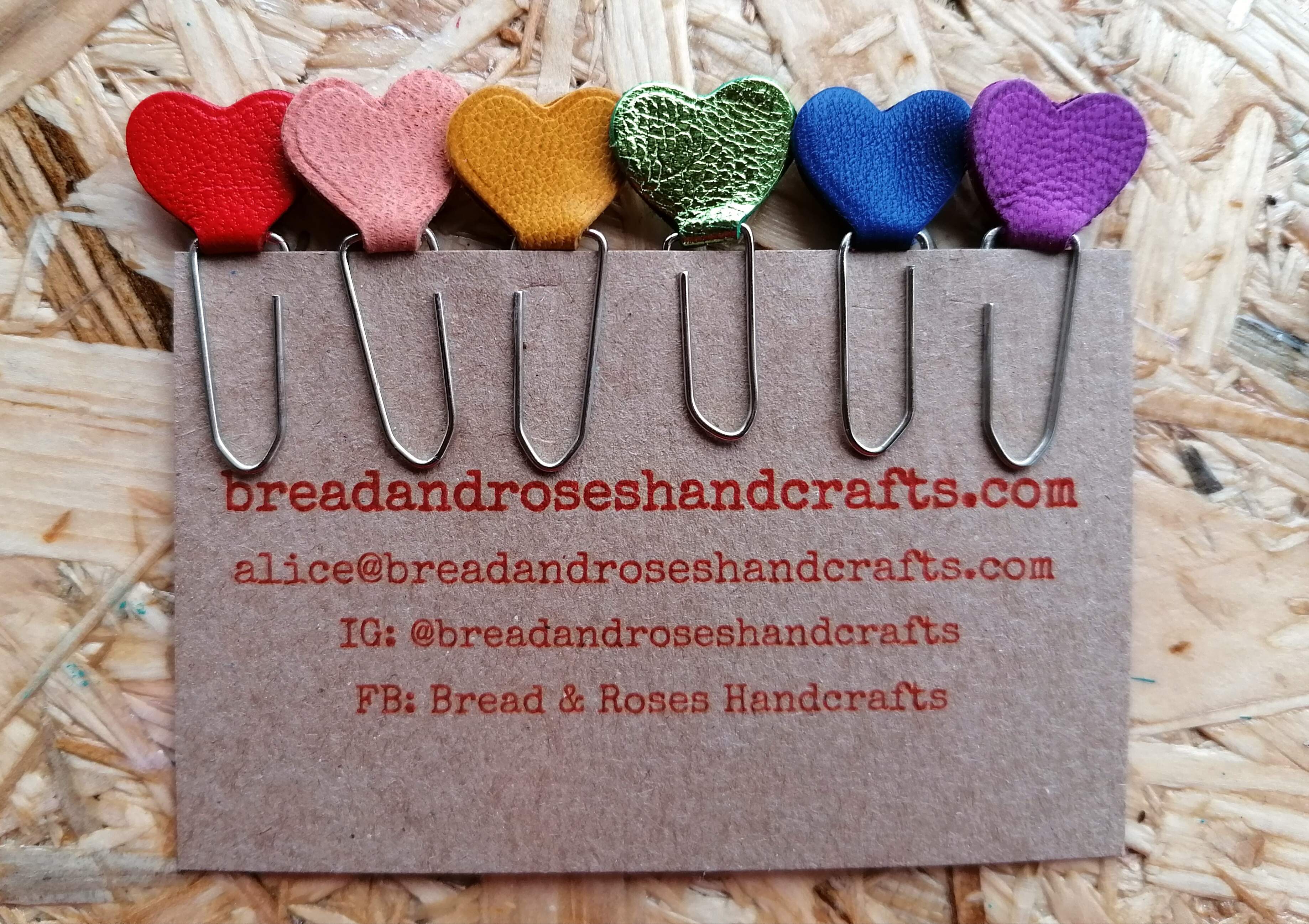 Rainbow Heart Recycled Leather Journal Clips
€8.50
Keep your planner organised and your life on track with these adorable loveheart planner clips!

Made from durable recycled leather, the love heart markers are small enough and strong enough to withstand the inside of a handbag, while the squared clip holds your page securely.

These can be used to mark your most frequently used planner pages (eg lists, week view, day view, meal plan, symptom tracker, habit tracker etc), keeping everything just a flip away!