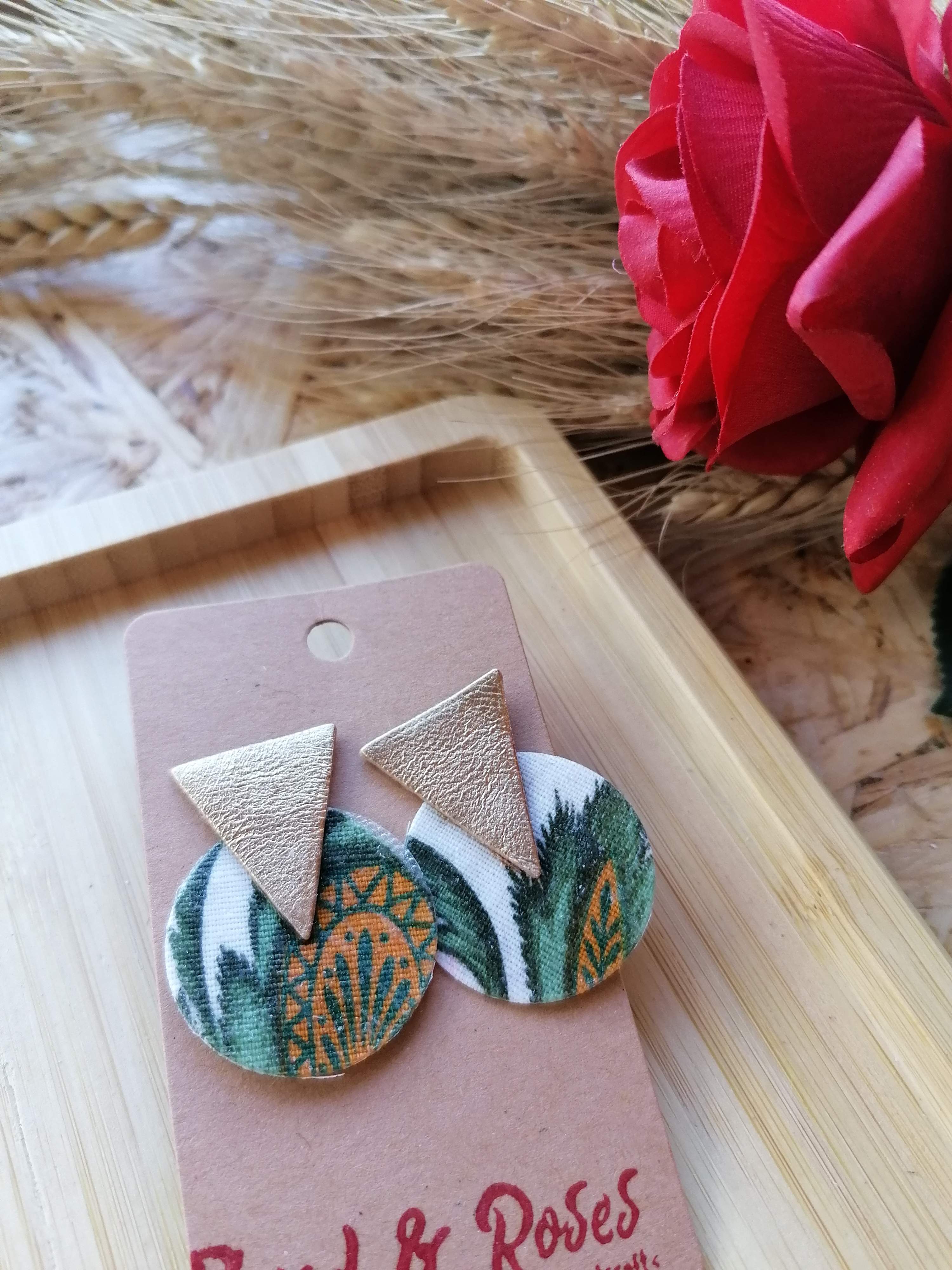 Recycled Vintage Fabric and Leather Stud Earrings - Gold & Green
€20.00
These earrings are made from vintage scrap fabric from a UK dressmaker and scrap leather from an atelier in Latvia- so everything but the posts and jump rings have been diverted from landfill!

The small scraps of fabric are hardened, sanded and then cut, trying to use each scrap as fully as possible. The leather scraps are cut and the stainless steel stud posts are attached with a strong clear adhesive.

The retro shapes and styles are inspired by the vintage prints, and every single pair is unique.

*Check out more designs of this kind in the 'Vintage Collection' section of my shop!